Raym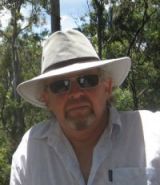 Raym was born Raymon , in Merseyside, UK on July 26, 1953. He is a Crystal Master specialising in connecting people with their own higher guidance, the spiritual realm, bliss and beyond through deeply altered states, using an advanced crystal healing technique he calls Crystal Dreaming™.
He will travel anywhere in the world to teach Crystal Dreaming™.
He holds a Bachelor of Arts Honours Degree in Fine Art and has enjoyed many years as a visual and performance artist.  He has been happily married for over 30 years, has one daughter and a grandson.
Raym lives in the hinterland of Byron Bay, Northern NSW, Australia.

Also by Raym "Alchemy of Crystals"
The complete Crystal Dreaming™ technique summarised in one volume, a practitioner's handbook.
"Alchemy of Crystals deals with aspects of Crystal Healing not covered in any other Crystal Healing book… an essential and comprehensive reference book for all healers, using any modality, not just Crystal Dreaming™." 
White Light Magazine.
"...a must for those committed to seeking personal and spiritual growth through Crystal Awareness".
Insight magazine .
Alchemy of Crystals is available from the publishers by mail order, visit www.global-​healing.com.
This article might use material from a
Wikipedia article
, which is released under the
Creative Commons Attribution-Share-Alike License 3.0
.