René Grousset (September 5, 1885 - September 12, 1952) was a French historian specializing in Asiatic and Oriental history.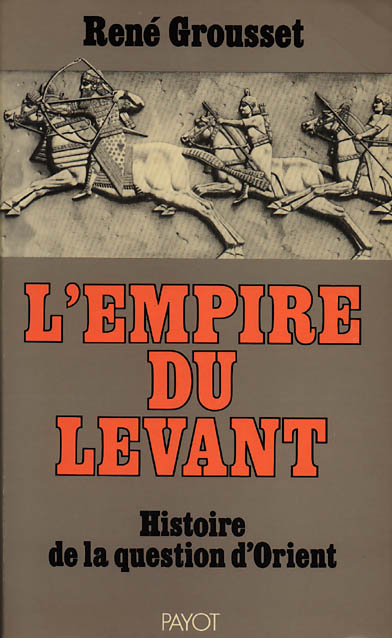 Biography
He was born in Aubais in 1885.
Having graduated from the University of Montpelier with a degree in history he began his distinguished career in the French Ministry of Fine Arts soon after. He served in the French army during World War I. In 1925 Grousset was appointed adjunct conservator of the Musee Guimet in Paris and secretary of the Journal asiatique. By 1930 he had published five major works on Asiatic and Oriental civilizations. In 1933 he was appointed director of the Cernuschi Museum in Paris and curator of its Asiatic art collections.
Before the outbreak of World War II, Grousset had published his two most important works, Histoire des Croisades (1934-1936) and L'Empire des Steppes (1939). Dismissed from his museum posts by the Vichy government, he continued his research privately and published three volumes on China and the Mongols during the war. Following the liberation of France, he resumed his curatorship of the Cernuschi Museum and in addition was appointed curator of the Musee Guimet. In 1946, Grousset was made a member of the French Academy. Between 1946 and 1949 he published four final works, concentrating on Asia Minor and the Near East.
In 1952, Grousset died at the age of 67 in Paris.
This article might use material from a